MORE SALES FOR YOUR BUSINESS
Digital marketing with guaranteed results
Ads that boost your sales.
Attention-grabbing design
Get more impact from your content marketing
Not only "more likes" but more sales
Strategies and budgets that suit you
Not all business models are equal
¿Do not you get the amount of tourist you want for your tourism business?
Although your competitors charge higher prices and offer poor quality services, they sell more.
Your tourism company is better and does not show up on Google.
Tourists who visit your website do not buy
IT'S NOT about design or technology, IT'S ABOUT YOUR SALES
At MásTemporadaAlta we know what you need to generate sales, the psychological factors that influence tourists to buy your service. Each word, color, background and position is strategically thought to boost your sales
In Aruba, Más Temporada Alta started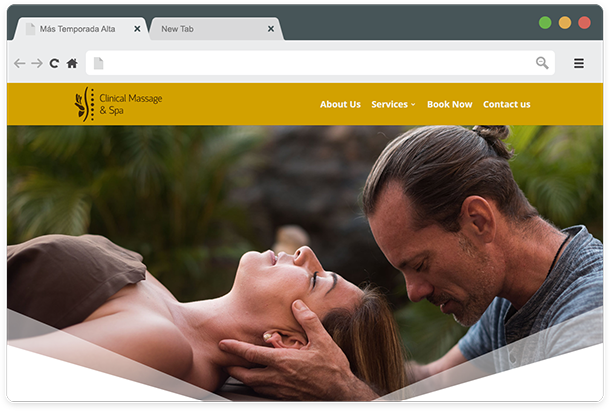 CLINICAL MASSAGE & SPA
In Aruba, this famous spa with branches in Playa Linda Beach Resort and Casa Del Mar Beach Resort has a new brand and a website ready to attract customers and provide them with the best possible user experience. Clinical Massage & Spa has selected a comprehensive digital strategy for its business.
Increase your Google Rankings
Social Networks Management
In Los Cabos, Baja California has Más Temporada Alta
VIP TRANSPORTATION LOS CABOS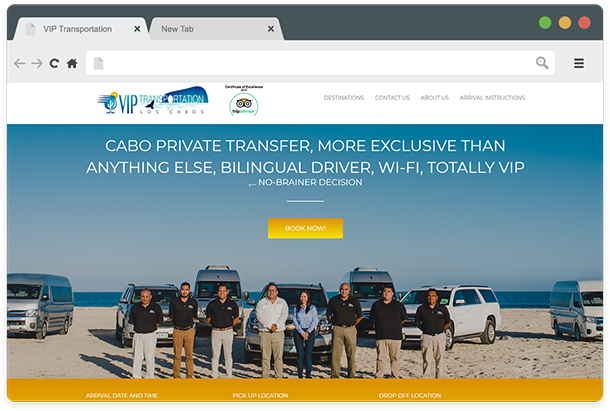 " ¡¡¡They are the Best in Más Temporada Alta !! They have managed our website since we started.
They have helped me in everything, answered my questions and offered the best service.
I highly recommend this company. "
– Sergio P. (Socio)
SUPPORT
After designing its website we have offered VIP Transportation Los Cabos support to offer its company an inspirational and a high-tech web design.
Advertising in Google Ads
Social Networks Management
In Liberia Costa Rica, Más Temporada Alta started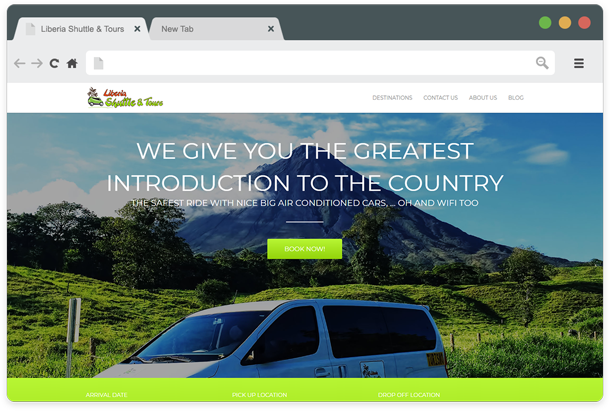 "
From renewing a website design to offering excellent call service, emails, text message assistance and much more, I decided to hire them and today, after a few months, we are working as a team, I feel that they are part of my company.
MásTemporadaAlta.com is Pura Vida!
"
– Javier A. (Owner)
LIBERIA SHUTTLE
Now this transportation agency in Costa Rica has a new website, a customer generating machine and all these benefits:
Increase your Google Rankings
Vallarta / Cancún / Los Cabos y Más Temporada Alta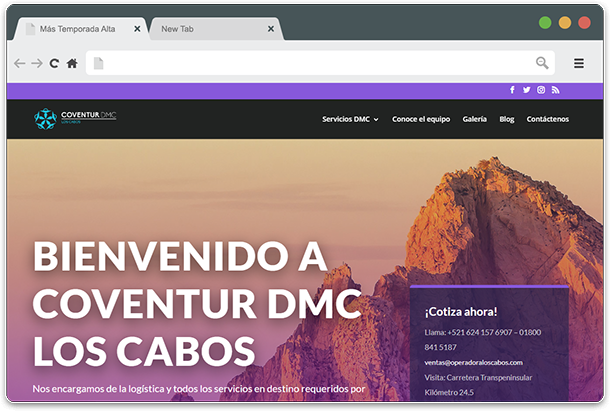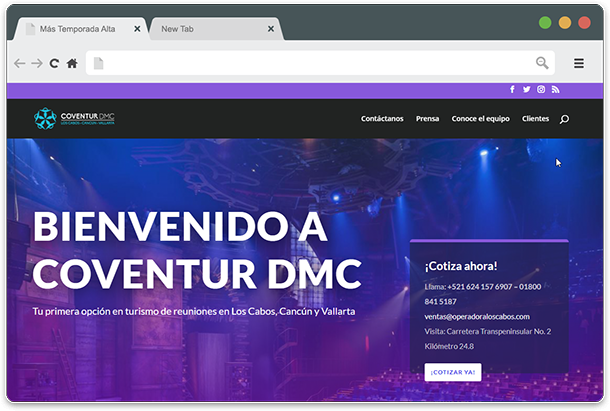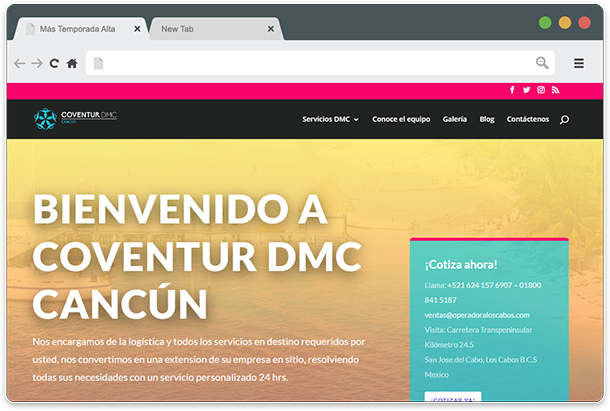 COVENTUR DMC
Vallarta, Cancun and Los Cabos are the destinations of this DMC that today has a strong web presence to highlight its competitive skills and years of experience.
Increase your Google Rankings
AquaPark Downtown Punta Cana Website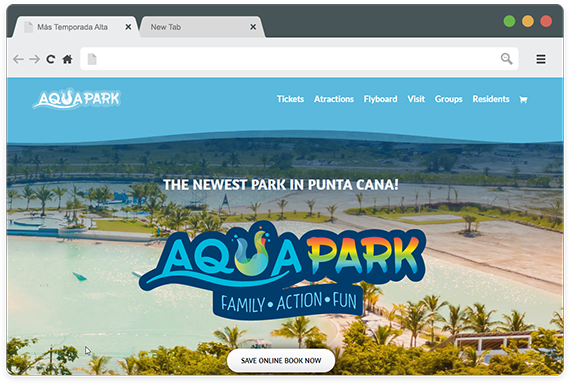 Search Engine Optimization
Will your tourism company be next?
How do you get Más Temporada Alta?

Which of these services does your tourism company need?
The team you can count on